Welcome to the
Power Records Pages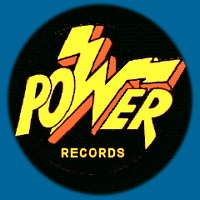 Power Records Torrent
This is a torrent of the Power Records that were very popular during the 1970's. There is plenty to explore here and I don't have list of everything but this should be quite complete. As the manager of the Power Records Pages, I don't have the time to add each of these to donwnloading sites so here is the whole she-bang. Naturally, if anything is missing feel free to post a comment and I will update or simply create another torrent.
Enjoy....
and please...
SEED!
Power Records Discography
For downloads, please visit my blog, the Power Records Plaza or go to the Audio Downloads Page or the Comics Downloads Page!
Don't forget to stop in at the Yahoo! Group! The Power Records Project!
All New!
Learn about the webmaster and the
site history in the About Me page
Browsers




Compatible with:
Internet Explorer
Netscape Navigator
Firefox and Opera
For Mac Users: Safari







This site made by
a Proud Canadian.