Welcome to The SCTV on DVD Campaign!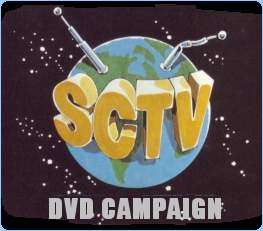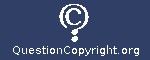 www.QuestionCopyright.org
This is an excellent and informative site that unravels the myths and misconceptions surrounding copyright. You may want to read this excellent article,
The Promise of a Post-Copyright World.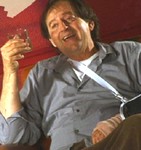 Joe Flaherty in the upcoming series,
"Uncle Joe's Cartoon Playhouse".
Veteran SCTV star Joe Flaherty was featured in a podcast on bitetv.ca on Dec. 22, 2006. Joe talks about his new series "Uncle Joe's Cartoon Playhouse" which will be on Bite TV and of course his years with SCTV. Check it out at bitetv.ca! "Uncle" Joe Flaherty (SCTV, Happy Gilmore) plays the gormless host of this edgy new comedy show, featuring short cartoons aimed at an older (but still immature as hell) audience. Featuring an onslaught of recurring shorts guaranteed to tickle the offensive-bone, Uncle Joe's Cartoon Playhouse will take animated comedy to the next level... whatever the hell that means. You've got the howlingly absurd antics of our porcine protagonists in Big Ass America; the vicious political satire Becoming Georgie; the grotesquely funny super-powered she-males who make up TransForce; the rollicking misadventures of Chilly Beach's brain-dead Canuckleheads; and much more! Between shorts, Uncle Joe must entertain a live audience of squealing schoolkids, regaling them with sordid tales of his own depravity. He might be most inappropriate child entertainer since "Abuso the Cursing Clown" - think Captain Kangaroo, if the good Captain was a thrice-divorced, eternally hung-over misanthropist with a talent for siphoning gas.
Shout! Factory is having a sale on all SCTV sets from now through January 31st. You can see the sale at www.shoutfactorystore.com. While you are at it, why not fill in their contact form and let them know you want to see more SCTV on DVD in the future?


Why not join the SCTV on DVD Campaign
at Google Groups!
Check the status bar for a quick look
at the latest news and developments!
The pupose of the SCTV on DVD Campaign is to create a voice for fans of SCTV regarding the SCTV DVDs. Some of the content owners of music used in the series have denied the use of their music on the DVDs. It is their right to do so, but fans who buy the DVDs deserve to have their say. That is what this site is all about!
SCTV on DVD Campaign MSN Group
I have put together an SCTV on DVD Campaign group on msn.com. I hope that this will be a spring board for another group to rally behind the SCTV on DVD Campaign.
SCTV on DVD Campaign now on digg.com
SCTV fans can show their support for voting on the campaign at digg.com
The FAQ Page has been updated!
Submit your comments, questions and suggestions to the Feedback Page.
New Petition!
I have started the
SCTV on DVD "Clear The Music" Petition.
I am asking that all fans who sign the petition would also get involved in the letter-writing campaign. Thank you.
Justin Pate has also put together an all new petition. Two petitions are better than one!
No more best of SCTV DVD sets - only complete seasons.
"I am against the attack. I think that we all share an enormous amount, far more than we don't share. We can't afford to have people not contributing to the intellectual and moral and spirtual wealth of the country because they feel that they have been excluded." - Paul Simon
Important Notice:
Although SCTV has already seen two DVD releases, it is the goal of this campaign to see to it that the remaining seasons actually get released, as well as all of the music restored to every season. Hopefully, sometime down the road, Seasons 4 and 5 will get re-released with all of the music intact! However, none of this will happen without the feedback of fans!
What would You say
to the Copyright Holders
if you had the chance to talk to them? We need to let copyright holders know that allowing the use of their music on the SCTV DVD's is positive, profitable and worthwhile! Give your two cents to the campaign. Join the SCTV on DVD Campaign ezBoard. Another way to learn more about the campaign is to visit my completely revised and updated SCTV on DVD Campaign Blog.

Express Yourself!
Letter Campaign!
Complete Series Letter
Music Clearance Letter
We need to write letters and let the copyright holders know that allowing their music on the SCTV DVD's is positive, profitable and worthwhile.
We need to get stars from SCTV involved to help support the campaign.
We need to spread the word around the internet to as many SCTV fan sites and message boards as possible.
Take Action! Get writing! If you don't want to write your own letter to Shout! Factory, you can use these handy pre-written letters.
Simply print the letter of your choice, sign it, seal it and mail it! All it costs you is a postage stamp and a few minutes of your time!
Check out these cool pages!
Campaign ezBoard
Campaign Blog
Google Group
MSN Group
Contact Shout!
Supporters Page
Banners Page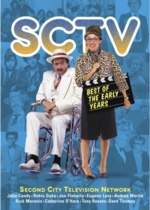 SCTV: The Best of The Early Years DVD
Street Date: October 24, 2006
The next set will be a collection from Shout! Factory called SCTV: Best of the Early Years. Programs include some of the very best, including, SCTV'S 30th Anniversary Special, Thursday Night Live, My Factory, My Self, The Irwin Allen Show, 1984 - Big Brother, The Midnight Express Special and many more! Bonus Features include: Commentaries by executive producer Andrew Alexander, Robin Duke and Joe Flaherty, Looking Back with Andrea Martin, The Mackenzie Brothers - Take Off and SCTV At The Firehall. Let's make sure this is not the last SCTV DVD by taking part in the Letter Campaign and letting the Copyright Holders know that allowing the use of their music on SCTV is beneficial for everyone! Also, it is now more important than ever to support SCTV on DVD, so make sure you get your copy on October 24th! Canadians will see this release on November 7th, 2006!
SCTV on DVD Campaign
promo clip on
www.youtube.com.


Important Note:
I have avoided using any materials in this clip in order to avoid any copyright infringement. However, if you are the copyright holder of any material in this clip and you feel it is infringing on copyright, I will gladly remove it.
Visit SCTV Guide.ca!
Visit the #1 SCTV Site on the internet
SCTV Guide.ca. Complete with Episode Guides, Information on the cast and guests, DVD Releases and so much more!


A member of
SCTV: On The Air! The Approved Fanlisting
Browsers







Compatible with:
Internet Explorer
Netscape Navigator
Firefox and Opera
For Mac Users: Safari
These are the SCTV DVDs that have been released so far, but will they be the last?